AdminTelecom Academy
We Provide
World Class Practical Training Courses In Ghana
AdminTelecom Academy
Practical telecom training in Ghana
ADJIRINGANOR,EAST-LEGON   
+233 - 0540220330     
+233 - 0267870879

info.academy@admincity
The traditional telecommunications sector is expanding outside of its previous boundaries and is beginning to impact on new sectors such as banking, media and the energy industries.

The possibilities for telecommunications solutions are almost limitless, and now more than ever there is a need for highly skilled telecommunications professionals to drive the African market.
Admin Telecom Academy Ghana is the best practical telecom training school in Ghana. At Admin Telecom, we pride ourselves on being a market leader and a company which is raising the bar for training Institutes in Africa and the rest of the world.
We are passionate about telecommunications and the role it plays in the development of Ghana and Africa. 

We at Admin Telecom Academy Ghana believe in...please read more

BTS Installation / Integration (3G/4G LTE)
Duration: 1 MonthCourse Benefits
On completion of this course, you will be able to do the following; RBS Installation, Antenna Installation, Cable Laying, Rigging & Hosting of Cables & Antennas, RBS Configuration, Base Station Optimization, Base station Colocation and AC/DC Power Systems installation. etc..
Audience
Telecommunications professionals involved in the installation and maintenance of their Company networks.
Prerequisites
Basic understanding of Telecom
Courses Outline
Structure and Overview of GSM
Theory of GPS and Compass
Types of Towers, Organization and safety on site, Nature of work on sites, Identification of materials
Introduction to connectors
Introduction to RF cables
Terms and Definitions of Coaxial cables and VSWR...please read more
Fiber Technology
This course also introduces the student to industry standards governing FTTD (Fiber ToThe Desk), FTTH (Fiber to the Home), and explains Zone Vs. Distribution Cabling.
Students will learn how to identify fiber types, recognize various connectors used in fiber installation; and install, terminate, splice, and properly...please read more

Tower Climbing Safety & Rescue (Rigger Technician)
Duration : 3 DaysCourse benefits
This course is trained and certified by our partner Safety LMS (Texas). The course will equip you with necessary safety requirements and procedures for Tower climbing and rescue situations.
Audience
Professionals working at height or those supervising them. It is mandatory for those whose day to day work involve accessing heights such as Telecommunication Engineers, Technicians, Riggers, e.t.c.
Prerequisites
Basic understanding of Telecom and...please read more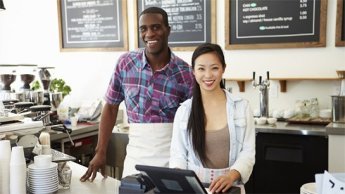 We Are Helping 1000 Businesses Amplify Their Online Presence