TheSquealer
News Education Inspiration
Infotainment and General Information Delivery
Open Data Journalism and Our Generation: The Changing Trends and Solutions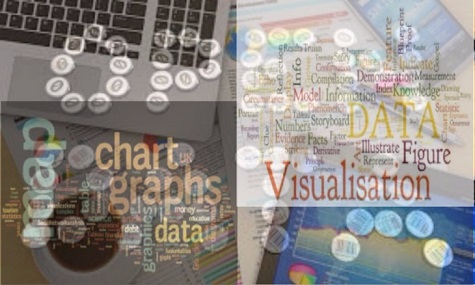 Data is everywhere–from government statistics, to the architect creating new concepts of the world through to companies and businesses analyzing historical data for accurate projections. Similarly, the journalist is expected to have access to data to be able to produce reliable news and stories. By this, Open data is the idea that some data should be freely available to everyone to use and republish as they wish, without restrictions from copyright, patents or other mechanisms of control. Thus, open data means open journalism.
This is actually the era or decade of data. How do we then combine data, technology and writing in the service of telling stories about our world today and yesterday, and shouldn't this be part of our curricula [in our journalism schools] to face the evolving trends of digitization? Inasmuch as journalists can go all...please read more
Banking Is Necessary, Banks Are Not–The Digital Age
Banking today rides on the power of technology, and there's no doubt that the digital or convergence world seem to be moving at a fast pace, compelling banks and financial institutions to take a more preemptive tactic to stay relevant and meeting consumer demand. Technology is revolutionizing the banking industry and driving customer demands, hence the need to be digital. Those that adapt and integrate new technologies and solutions will have a competitive advantage in the industry.
Many individuals are moving more toward digital banking–walking into their banks' traditional brick-and-mortar branches less often than ever before. If we should take a survey, we would have results showing the extent of effect of digital transformation on banking. Many banks are adapting Mobile banking apps to let customers manage their accounts from their smartphones. Also, some startups have taken this approach one step further by creating digital-only banks that completely remove the need for a physical branch.
Digital banking is the digitization (or moving online) of all the...please read more
Inefficient Human Resource Management: A Contributory Factor to Negative Work Attitude
The quality of work in the formal sector has been besmirched with several attitudinal dynamics. A typical Ghanaian employee has evolved an intelligence in negative work attitudes by devising means to maneuver around and fail to accede to set rules and regulations.
This has seen many of us falling victims to deliberate absenteeism, prolonged leaves, opprobrious behaviours, embezzlement of all standards, and the general credence to salaries at the expense of passion for one's profession. I personally think that, the ideal system of work has been tempered...please read more
Successful People Stay Positive
Stay positive even when it feels like your whole world is falling apart.
Success never comes in a day. It takes super hard work, persistence, determination, conviction, just to mention a few. Irrespective of how old you are, where you live, or what your career goals are, it's likely your ultimate goals in life are to be happy and successful. To be successful goes beyond just having money and making your mark. It means chasing your passions, living purposefully, and enjoying the present moment.
Staying positive is a switch that turns and keep you going at all odds. Worrying and hopelessness are killers of positive spirit. They eat into the inner tissues, distracting focus. Remain alive and...please read more
Exchange Pride for Humility and Wisdom
True wisdom eludes us, and we become fools. However, because we are now deceived, we believe we are wise–rejecting truth, we embrace lies. Extend love and grace, instead of pushing the ego and arrogance, and exchange pride for humility and wisdom.
We distort, twist and alter truth in order to hand-craft our own image of God and habits. This false image of God then becomes our personal religion, our belief, our philosophy of life, and guides our decisions and choices...please read more
Forget Development: Africans Want To Go To Heaven
How do they do the thinking? I mean those people who cry fault over Africa's development?  See, let's make things clear here to help them deal with their misconceptions.
I believe everyone has priorities in Africa. We love God and we love to go to "heaven", the more reason why we are building more churches, mosques and other religious structures than business ventures that will enable us engage our youthful population in productive activities on...please read more