We invite you to experience the distinctive style of Alisa Hotels Accra conference rooms and facilities designed to accommodate small to large events with a state of the art array of technology and catering services to make your event a total success.


Wilkinpin Enterprise Limited
Office Supplies And Business Solutions
Wilkinpin Concrete Pump Machines
Wilkinpin Enterprise Limited
24 Samora Mashel Street, Asylum Down
P O Box 9371
KIA Airport, Accra, Ghana
WILKINPIN
Who We Are
Wilkinpin Enterprise Limited was founded in 1990 and became active in 1991. We supply computers and its accessories and various office consumables as well as networking and system maintenance services for a wide range of organizations in Ghana.
We have an excellent track record of successful projects delivered in demanding environments. Wilkinpin Enterprise combines best-of-breed technologies to build solutions that are foremost driven by the ambition to make our clients more successful, thus helping them accomplish their strategic business goals.
We provide computing solution for corporate customers, Government, Educational institutions, organization and private consumers.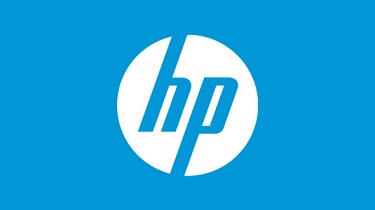 Mission Statement
We are committed to delivering maximum value to our clients by supplying quality computers and accessories that are affordable and durable. Also to ensure quality after sales service by providing systems maintenance and networking support.
Our Vision
To become the market leader in computer hardware and office supplies and systems maintenance and networking solutions in Ghana and beyond West Africa
One-Stop Computer & Office Supply Vendor
Whether you need a reliable Personal Computer, laptops or computer consumables Wilkinpin has the required supplies, experience and expertise to help you make the right choice.
 List of products include:                                                                    
·         Computers and accessories
·         Sales and support of computer peripherals
·         Office Consumables
·         PREFERRED PARTNERS
Hp, Dell, Trendent, Apc, Lexmark, Canon, Ibm, Lenovo, Acer,Toshiba, Fujitsu
List of services include:
·         Local area Networking (L A N) installations
We plan, design, maintain local area Network.
·         Systems Maintenance
·         Repairs & Servicing of computers ,electronic equipment-computers, Fax Machines, Printers, Ups, plotters
·         we represent all the needing information technology equipment (IT)
Experience and Expertise
Having over 21 years of experience in networking and systems maintenance solutions and having completed hundreds of projects in different domains, Wilkinpin has built a large database of knowledge that enables us to deliver the "right" suppliers and solutions that address the needs of our clients. We also take the opportunity to attend seminar and workshops both in Accra and the UK to keep us abreast with customer focus and delivery. We attended the Technology World Partnership with UK  Forum in the UK in 2010, 2013, 2015.
Clients List
We have the following clientele base of satisfied customers and corporate bodies, which we would like your organization to be part of. Our clients include:
·         Data Bank Ghana Limited
·         Med-X Health Systems
·         Samsung Ghana Limited
·         Kwatsons Electronics
·         Telepoint Security
·         Mary Mother of Good Counsel School
·         ST Theresa's Catholic School
·         K-NET Company Limited
·         Globnet Solutions Limited
·         Halliburton International Inc. Ghana
·         Myne Entertainment
·         Dalex Finance
·         NHIS
·         Ghana Cocoa Board
·         CMI
Contact us
Contact Wilkinpin Enterprise at the address below if you are thinking of office consumables, computer hardware and solutions for your business. Our support staff will listen to your requirements and agree with you on the type of IT equipment and solution that can support your business:
Wilkinpin Enterprise Limited
24 Samora Mashel Street, Asylum Down
P O Box 9371
KIA Airport
Accra, Ghana
Mobile: +233(0) 242 835 789
Mobile: +233(0) 244 231 897
Email: wilkinpin2000@yahoo.com
Contact Person: Mr William Kwasi Pianim / Pearl Pianim
Position: Chief Executive Officer/Manager
WILKINPIN

We Are Helping 1000 Businesses Amplify Their Online Presence