Val Wyatt Marine

Family Business
With Passion For Boats
Boats For sale New Boats


VAL WYATT MARINE
Willow Marina
Willow Lane
Wargrave
Berkshire
England
RG10 8LH
Opening Hours

Mon - Fri:
09:00am to 18:00pm Sat & Sun:
10:00am to 16:00pm
If you are unable to visit during the hours please contact us to make an appointment, we can be available to suit you at anytime by prior arrangements.
Phone: +44 (0) 118 9403211 Email: info@valwyattmarine.co.uk

Val Wyatt Marine is a family run business which through its history evidences how people have continually enjoyed boating on the Thames.
Established in 1845 at the St. George and Dragon boathouse in Wargrave the company originally built punts and skiffs, however, it was to develop at the same pace as the changing marketplace for leisure craft, eventually moving to its current home at Willow Marina in the early 1900.
In 1977 the company was purchased from the Wyatt family by Alec Baylis, and after over 30 years of success in modernising the marina, and expanding new and used boat sales presence, Alec passed the business to his daughter Lisa Caddick who became Managing Director in 2012.
Having left her corporate life behind, Lisa now brings her professional approach and enthusiasm into the next phase of Val Wyatt's history.
Joined in 2013 full time by her husband Ben, the couple are committed to ensuring that the business continues to develop with a sense of passion and fun.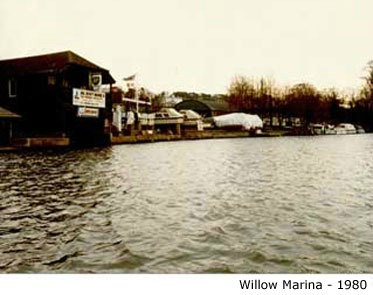 Val Wyatt Marine's name has always been linked to the marketing of established boat builders.
In the 1950's the first trials of Freeman Motor Cruisers were here and in the early 1960's we became a Freeman agent.
Despite much success the Freeman range was eventually phased out and replaced with the agency for CJ Broom, a relationship that continued until the mid 1990's.
Between 1995 and 2004 our sales office introduced Into the private boat market the partnership of Haines Marine, and the expansion of the Sheerline range from sliding canopy boats to a full inland and offshore range.
Please read more
                        Val Wyatt Marine - Intercruiser 28 Cabrio
Please See Some of Our Boats For Sale
The Intercruiser 28 cabrio with the aft steering position in the cockpit has the social characteristics of a sloop, with a very large cabin which also makes it a boat for extended cruising.

This combined with the modern transom with easy access to the bathing platform makes this new Intercruiser a very special crossover craft.

Welcome to the all new Intercruiser 28 Cabrio featuring the renown aft steering of Interboat surrounded by a spacious cockpit seating area.

Curvaceous lines to her exterior maintain the classic Intercruiser brief of a safe family area in the cockpit and shaft drive inboard diesel power.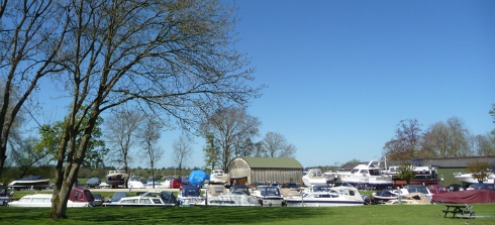 Val Wyatt Marine Boatyard Services
Val Wyatt Services
Keeping your craft at its best entails investing in the maintenance of the fiberglass, timber, steel, soft furnishings, canopies antifouling and engineering.

We offer a comprehensive valeting service including compounding and polishing of the exteriors, lifting, pressure wash, anti-fouling and re-launching.

These works can be turned around in a week in the summer so leave us your boat Sunday and collect her all spruced up the following weekend.

We can offer you a full service and backup facility for your motor cruiser, catering for all models, of all descriptions and all styles.

We are able to locate a full range of spare parts designed to the same specification as those fitted at the factory. Please read more
Val Wyatt Marine
London Boat Show from 4th January - 12th January
Start the New Year with a visit to our display at this renown boating exhibition. For 2014 we bring you 7 boats on the boardwalk against the south wall between Sunseeker and Princess.
The UK premier of the INTERBOAT NEO 7, a spacious day boat with layout options to suit all from day hire businesses to families, fishermen and water based activity enthusiasts.
Please read more...

Jetten Yachting from Sneek, the centre for Frisian water sports in the Netherlands

Sneek is the vibrant heart of Frisian water sports and where Jetten Yachting builds approximately 30 new ships every year from 10 to 24 meters.
The ships
Jetten Yachting's objective is to ensure that optimal enjoyment is obtained from every vessel.
This is done though the excellent cruising characteristics, the high quality level of finish, and the knowledge that your vessel has been constructed by experts who are able to combine traditional quality with the latest techniques.
Build processes
Jetten have developed an efficient and very effective process for building these high quality ships through a collaboration designers, contractors, and internal staff and processes.
The efficiency of the installation work is optimised by the standardisation of control systems and development of prefabricated modules.
When combined with their own internal systems offering total customisation, Jetten ensures that all yachts are made to suit individual client's demands with exceptional value and quality.
History
The company was founded 1997 and was focused on complete ship installations for individuals whilst also working as a subcontractor for other businesses. Over the years Jetten has expanded to the construction of new build ships for personal use.
Val Wyatt Marine's association with Jetten Yachting began in 2006.
Please read more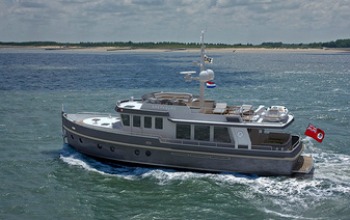 Year: 2015
Make: Jetten
Model: BOMMELAER 65 BLUE
Boats For Sale - All New Boats
Our current listings of used craft; From under £500 to over £500,000.
If it's not listed here contact us
We offer you a finding facility for New or Used craft.
We offer a rarely found commodity - Time to hear your specific requirements.
With our lesser found capability of being the Marina owners and sales office we are able to offer you "A ONE STOP SERVICE" in finding a boat so look no further, email or call us now, our phones will be answered in person, if possible, at any time day or night.
You as a client are important to us so we will; match your requirements and also assist in trial runs , inspection ashore, moorings, Insurance, Finance, Equipment , Maintenance and Care - why go anywhere else.
We offer and receive instructions on all makes, models, styles and designs: if it floats we will sell it.
We always require new instructions to sell SHAFT & STERN DRIVEN CABIN CRUISERS, PETROL or DIESEL, GRP, WOODEN OR STEEL, CLASSICAL CRUISERS, DAYBOATS & LAUNCES, ELECTRICALLY POWERED CRAFT specifically, however we will offer a free appraisal for any reasonable cruiser.
New instructions always required.
All used craft are maintained "as you leave it" We employ staff specifically to clean sales boats continually so your boat will be immaculate all the time it is with us
Please read more and see our range of new boats for sale