The Black Race Rising: Perspectives from West Africa

 Tracy Shawn

Her Writing Life And
Novel "The Grace Of Crows"


About Tracy Shawn


I grew up in a Southern California beach town.

As a young child, I suffered from a speech impediment, which I (mostly) recovered from due to my speech therapist's ingenious M&M's reward system.

(I still, to this day, mispronounce certain words and crave chocolate when I'm frustrated!) I believe my speech problem was part of the reason I became a writer.

To be able to take the time to form words—whether they are nonfiction or fiction—and sculpt them onto paper remains one of the most gratifying arenas of my life.
Tracy Shawn - Author - The Grace Of Crows
The Grace of Crows
Short Synopsis:
"The Grace of Crows" is the story of Saylor Crawmore, a woman tormented by anxiety.
Saylor tries every cure from self-help books and therapy to medication.
Nothing has worked. Desperate for an answer, she must also navigate the ongoing rip current between the troubled generations of her family.
Saylor discovers her childhood friend, Billy, homeless and ignored since his teens living under a pier in Malibu.
This encounter sparks Saylor's journey to gain insight into her strange fears and the power to overcome them.
Armed with her new awareness, Saylor summons the courage to help her family.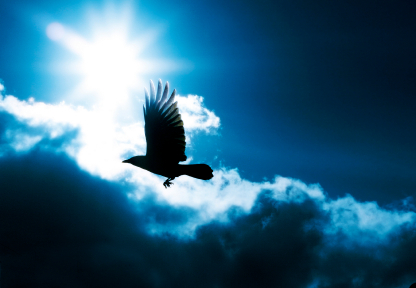 Tracy Shawn - The Grace Of Crows
Book Excerpt:
Saylor felt the drink muffling her thoughts; she also sensed someone eyeing her.
Perched on a barstool, a woman about the same age as her mother stared at her. Even in the dim lighting, Saylor noticed the overstretched effect of repeated plastic surgeries.
Still, the smiling woman looked beautiful. Saylor smiled back, even though a wary kind of familiarity made her rash sting.
She held her hand against her neck and watched the doll-like woman walk toward her.
The woman wore a long crochet skirt, a silky white top with flowing, diaphanous sleeves, and Victorian lace-up boots, a Stevie Nicks getup that reminded Saylor of parties her parents used to throw.
Though the woman had to be in her mid-seventies, she still managed to pull off the hippie-cool style that not only took a fair amount of fashion sense, but also a good amount of cash.
Without a word, she slid into the booth next to Saylor, setting down her glass of red wine. "Saylor?" The woman tilted her head. "Saylor Leoni?"
"I'm Saylor Crawmore now." Saylor hadn't heard her maiden name in so long that it seemed as if she would be a liar in not correcting her.
"How do I know you?"
Please read more
Connect With Tracy On Twitter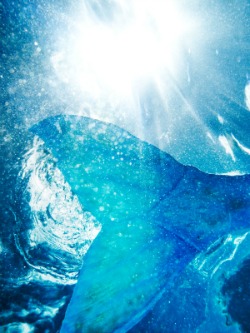 Tracy Shawn Short Story
The Mermaid's Call
Michele watches from the beach, questioning what she is seeing.
Something swims by with a gray tail and dorsal fin similar to the surrounding dolphins, yet the creature's upper-half appears to be a human's torso with breasts as iridescent as the inside of an abalone shell.
Michele swallows, making out the cool green face of a bald-headed woman.
This has to be my imagination.
But when the creature arches her muscular back to dive past seaweed beds, Michele wonders if she's witnessing the impossible.
Quickly scanning the placid beachgoers, she sees that no one else appears to notice.
Michele turns her attention back to the ocean, considering the story in which various Native American tribes had first perceived European sailing ships as floating islands with their white sails, angular clouds.
It was theorized that having had zero experience with such colossal vessels, their vision adjusted the image to match their reality.
Perhaps, then, with only myth as a reference—even if the mermaid is real—no one else can
Please read more
Please Find A Few Of Our Informative Topics

How To Get Inspired And Be Motivated
Browse All Our Informative Topics
InternetBusinessIdeas-Viralmarketing Home Page