We invite you to experience the distinctive style of Alisa Hotels Accra conference rooms and facilities designed to accommodate small to large events with a state of the art array of technology and catering services to make your event a total success.


Latest and top African Business Economy Corporate Markets Investments and Finance news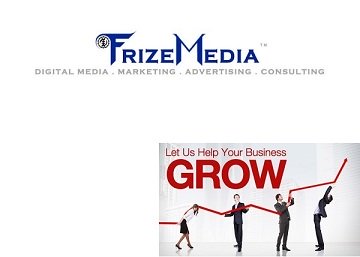 How these Business owners are Centering African Heritage in their Brands
High Street Equity Partners closing equity gap in VC space

[South Africa] Founders Factory Africa partners with Small Foundation to Champion digitization of Agriculture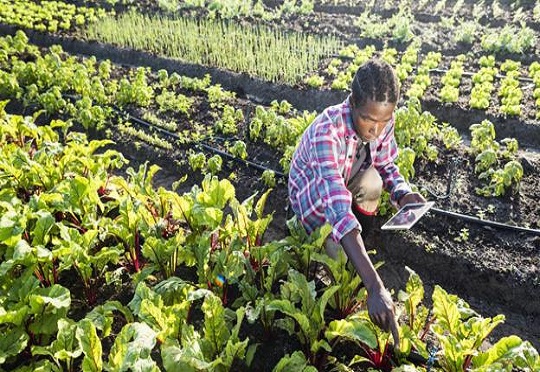 Founders Factory Africa (FFA), the Johannesburg headquartered venture development and investment company, has partnered with Small Foundation, a Dublin-based philanthropic foundation focused on the rural and agriculture sector in sub-Saharan Africa, to provide a platform for entrepreneurs to build and scale agtech startups across the continent. Together FFA and Small Foundation will support over 18 agtech startups from across sub-Saharan Africa with their ideas and ventures to address challenges across the entire agricultural value chain. The partnership stands to make a significant impact across the continent, by supporting agtech startups who can innovate and improve the delivery of a range of services to smallholder farmers and micro, small and medium-sized enterprises in the agricultural sector. Small Foundation supports the eradication of extreme poverty in Africa by catalysing income-generating opportunities, particularly for those in rural areas. Small Foundation will work with FFA ventures, providing access to networks, entrepreneurs and investors across Africa.
Conor Brosnan, CEO and Chair of Small Foundation said: "This is a pivotal time to invest in the growing area of agtech in Africa, which has transformative potential for local livelihoods. We are excited to see FFA's highly-skilled team work with immensely talented African entrepreneurs to deliver scaled solutions to some of the biggest challenges faced by the sector." Read more...
Egypt's GDP seen hitting EGP 6.4 trillion in FY2020/21 – minister

AU Day: Building the Africa we want is still possible – NCCE

EgyptAir expected to sign EGP 5 bln Loan with Banque Misr, NBE next Month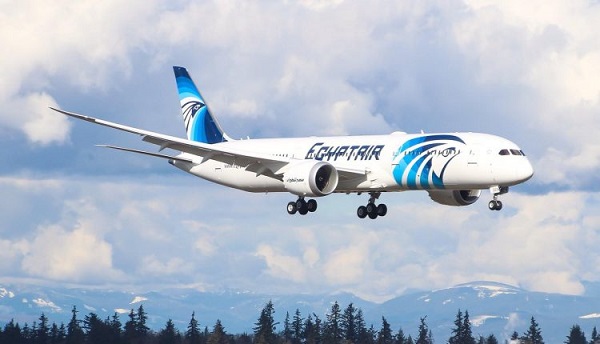 On May 23, 2021 Egypt's national carrier EgyptAir is expected to sign a definitive agreement soon with two major lenders on a 10-year loan of 5 billion Egyptian pounds ($319.3 million) to pay loans and aircraft leases. The company is finalising the financing terms with the National Bank of Egypt (NBE) and Banque Misr as they are expected to sign the loan within a month at maximum, sources with knowledge of the matter told Amwal Al Ghad on Sunday. The Egyptian ministry of finance will guarantee the financing, a move aimed at helping EgyptAir withstand the impact of the COVID-19 pandemic. NBE will act as the facility agent on the loan, while Banque Misr will be the security agent, the sources said. The two banks will each contribute 2.5 billion pounds to the loan.
Egyptian government provided EgyptAir with 5 billion pounds in loans in 2020 due to the impact of the pandemic on its operations, Egypt's national carrier EgyptAir is expected to sign a definitive agreement soon with two major lenders on a 10-year loan of 5 billion Egyptian pounds ($319.3 million) to pay loans and aircraft leases.
The company is finalising the financing terms with the National Bank of Egypt (NBE) and Banque Misr as they are expected to sign the loan within a month at maximum, sources with knowledge of the matter told Amwal Al Ghad on Sunday. The Egyptian ministry of finance will guarantee the financing, a move aimed at helping EgyptAir withstand the impact of the COVID-19 pandemic. NBE will act as the facility agent on the loan, while Banque Misr will be the security agent, the sources said. The two banks will each contribute 2.5 billion pounds to the loan. Egyptian government provided EgyptAir with 5 billion pounds in loans in 2020 due to the impact of the pandemic on its operations, In March, Roshdy Zakaria, chief executive officer of EgyptAir Holding Co., told Bloomberg the airline is asking for 5 billion – 7 billion pounds in similar assistance this year. Zakaria told reporters also in March that EgyptAir had been burning cash at a rate of about 500 million pounds a month, with about half as many flights in operation compared with before the COVID-19 pandemic. He added that there are no plans to downsize its fleet or place new aircraft orders.
Sweden donates $9M to Scale up Healthcare in Somalia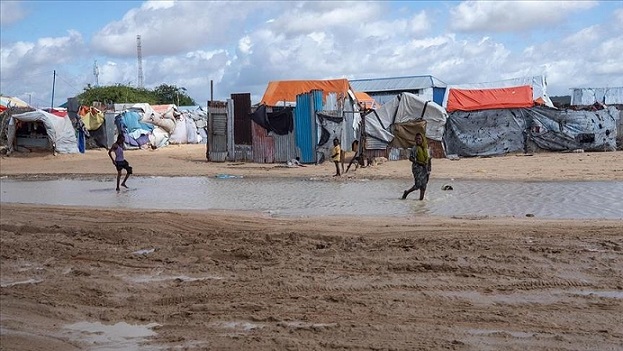 MOGADISHU, Somalia  The Swedish Embassy in Mogadishu announced that it donated 75 million kronar ($9 million) on Tuesday to strengthen health and protection services for women and children in the horn of African country. "Sweden in Somalia is proud to announce a new partnership with UNICEF Somalia to support child rights, scale up health and protection services for Somali women and children, including COVID-19 vaccination efforts," the embassy said in a statement. Funding will strengthen access to essential services and underscores Sweden's long-term commitment to improving the lives of Somali women and children, according to Swedish Ambassador Staffan Tillander. The contribution will improve access to maternal, newborn and child health services reaching more than 1 million women and children. "In addition, funding will crucially strengthen national and sub-national capacities to plan, deliver, monitor, and report on quality health services and supplies," said the statement. Read more...
Vodafone alliance 'to spend $8bn' on building Ethiopia Network

Vodafone will spend US$8 billion on building its new network in Ethiopia, according to the country's prime minister, Abiy Ahmed. He said at the weekend, shortly after announcing the contract's award to the Vodafone consortium, that "with over $8 billion total investment, this will be the single largest FDI [foreign direct investment] into Ethiopia to date". Reports say that the Vodafone group paid $850 million for the licence, beating MTN of South Africa, which bid a reported $600 million. Ethiopia did intend to award two contracts, but only MTN and the Vodafone group offered bids. MTN said this morning: "MTN Group confirms that we and our equity partners were unsuccessful in a bid for one of two new telecoms licences to operate in Ethiopia. Our bid was guided by strategic and capital allocation disciplines." The company added: "Although disappointed with the unsuccessful outcome, we believe we have so much growth and value unlock opportunities ahead for MTN group, so our excitement and focus remains undiminished across the African continent."
The Vodafone consortium will compete with Ethio Telecom to offer services to Ethiopia's 112 million people, only 40% of whom currently have mobile phones. Abiy said: "The Council of Ministers has unanimously made a historic decision today allowing Ethiopian Communications Authority to grant a new nationwide telecom license to the Global Partnership for Ethiopia which offered the highest licensing fee and a very solid investment case." Read more...
Kazungula Bridge Project to Expand regional Integration and Trade across Southern Africa

The Kazungula Bridge Project was officially commissioned by the Presidents of Botswana and Zambia, who applauded the Bank for its work on this transformative project. The 923-meter bridge with two border facilities on either side, is not only a win for Botswana and Zambia, it also contributes to integration in the southern Africa region, and illustrates development cooperation. The bridge and One-Stop Border Posts will support trade and transport along the North-South Corridor, and indeed the Trans-African Highway on the Cape to Cairo route. The bridge also provides impetus to the recently launched African Continental Free Trade Area. "The Kazungula Bridge project was worth the effort," said Zambian President Edgar Lungu. "Kazungula Bridge is a model and benchmark for the region and continent," said President of Botswana, Mokgweetsi Masisi.
The opening of the Kazungula Bridge, linking Botswana and Zambia over the Zambezi River, means travellers no longer need to rely on pontoon boats to cross at this location. The bridge is a combined transport configuration, including two car lanes in each direction, a single rail track, and pedestrian walkways on both sides. The African Development Bank Group supported the project through an African Development Fund loan of $76.5 million to the Government of Zambia. In addition to funding from the two governments, the overall project was co-financed by the Japanese International Cooperation Agency and the EU-Africa Infrastructure Trust Fund. The total cost of the project was $259.3 million. It was approved in December 2011 and completed in December 2020. Read more...
The Path to Angola's bright Future starts with Empowering Girls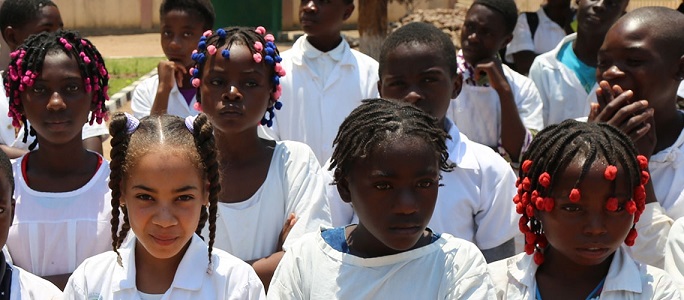 Whether we seek to reduce poverty, boost economic growth, or otherwise increase the welfare of Angolans, the starting point is the same: empower girls. In fact, keeping girls in school and making sure they learn will probably do more for Angola's future than any other public investment.  This is especially true today, with COVID-19 (coronavirus) school closures poised to further accelerate the dropout rate among adolescent girls in Angola. First, keeping girls in school will help trigger a demographic dividend, which occurs when the productivity gains from having a growing labor market are timed with a falling dependency ratio, that is, fewer children and elderly to care for per worker – and when economic growth consistently outpaces population growth. Angola's gross domestic product (GDP) per capita is estimated to reach about $6,300 by 2054 (assuming a business-as-usual scenario), it could instead reach more than $24,000 by investing more in education, family planning, and the economy. This four-fold increase in the average income represents a historic opportunity for reducing poverty; it is predicated on ensuring that a greater number of girls stay in school longer and learn more.  
Second, extending the education of girls is the best policy instrument for achieving Angola's commitment to ending child marriage, enshrined in both the African Charter on the Rights and Welfare of the Child and the International Convention on the Rights of the Child. In addition to being an issue of human rights, this is especially important since Angola ranks third worldwide in adolescent pregnancies. Keeping girls in school is not enough: we need to improve their access to sexual and reproductive health services, including contraception. Read more...
Minister of Economy and Trade, Algerian ambassador Discuss Ways to enhance Commercial Relations

The Minister of Economy and Trade, Mohammed Al-Hawij has discussed with the Ambassador of Algeria to Libya, Kamal Hegazy, means of enhancing trade relations between the two countries.During the meeting, the two sides discussed support for businessmen and coordination between private sector companies in the two countries to organize joint conferences and exhibitions to enhance cooperation prospects and the general program of the Algerian-Libyan Economic Forum to be held in Algeria at the end of this May.They also agreed to hold joint meetings during the coming period with the participation of chambers of commerce and businessmen in the two countries, with the aim of strengthening trade relations and implementing investment projects in all regions.
Investment and Nigeria's 'youthful population'

Nigeria is Africa's largest economy and historically an attractive region for foreign direct investment on the continent. The United Nations predicted that global foreign direct investment would drop by up to 40% in 2020. Nigeria is expected to follow a similar trend, and this is largely due to the dual shock of low oil prices and and the coronavirus pandemic. Nigeria gets the majority of its foreign exchange earnings from oil, which has been hit by the pandemic. But Kola Karim, the chief executive of Shoreline Energy International, believes that investment in many sectors can still bounce back, because Nigeria has "a youthful population".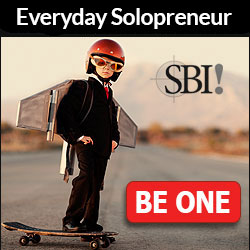 French Supermarket Guilty of abuse of Power in Kenya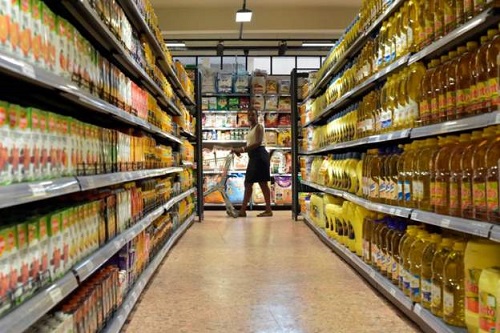 Kenya's Competition Tribunal has ordered French supermarket chain Carrefour to revise its agreements with suppliers in the next 30 days after finding the retailer guilty of abuse of buyer power. The tribunal's ruling backs a similar pronouncement by the Competition Authority of Kenya, which in February 2020 found Carrefour Kenya in breach of fair competition practices by forcing its suppliers to issue rebates and pay listing fees to have their goods on its shelves between 2015 and 2018. The retailer had also been accused of transfering commercial risk to the supplier and unilateral delisting of suppliers. Majid Al Futtaim, which holds the Carrefour franchise in more than 30 countries across the Middle East, Africa, and Asia, appealed against the authority's decision through the tribunal. Both rulings say the current supplier agreements give the retailer an unfair edge over its competitors through huge discounts to customers, but to the detriment of suppliers. Carrefour opened its first retail store in Kenya in 2016, and now operates 12 outlets across the cities of Nairobi and Mombasa. Its sales in East Africa's largest economy jumped 28% between 2018 and 2019 to $172m (£124m). This growth came at a time when home-grown supermarket brands such as Uchumi and Nakumatt collapsed.
Macron Hosts African leaders to Address Economic Impact of Covid-19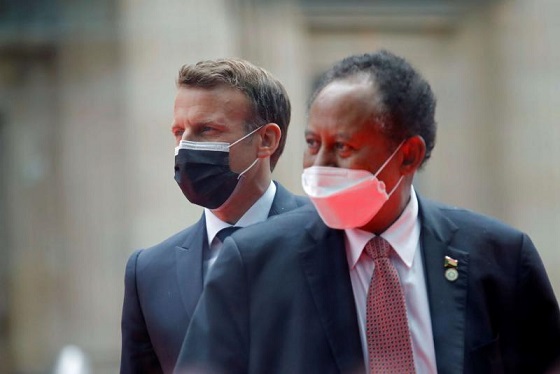 French President Emmanuel Macron Tuesday hosts African leaders and chiefs of global financial institutions for a summit meeting that will seek to provide Africa with critical financing swept away by the Covid-19 pandemic. Africa has so far been less badly hit by the pandemic than other global regions -- with a total of 130,000 dead across the continent. But the economic cost is only too apparent, with the International Monetary Fund warning in late 2020 that Africa faces a shortfall in the funds needed for future development -- a financial gap -- of $290 billion up to 2023. A moratorium on the service of public debt agreed in April last year by the G20 and the Paris Club, a group of creditor countries that tries to find sustainable solutions for debtor nations, was welcomed but will not be enough on its own. Many want a moratorium on the service of all external debt until the end of the pandemic. "We are collectively in the process of abandoning Africa by using solutions that date from the 1960s," Macron said last month, warning that failure would lead to reduced economic opportunity, sudden migration flows and even the expansion of terrorism. International financial leaders attending will include IMF chief Kristalina Georgieva as well as World Bank managing director of operations Axel van Trotsenburg. The summit gets underway at 1100 GMT and winds up with a 1600 GMT press conference with Macron and Democratic Republic of Congo President Felix Tshisekedi, whose country holds the rotating African Union presidency. Read more...

Invest Africa and Absa Group announce Strategic Collaboration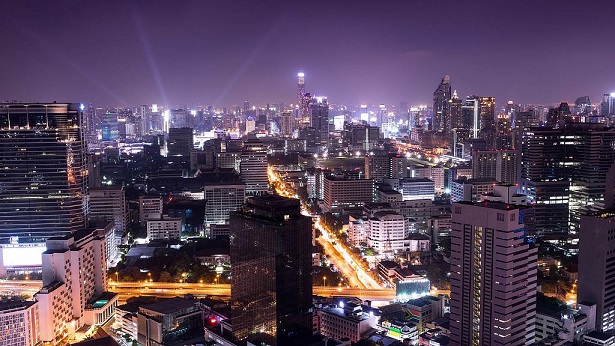 Invest Africa (www.InvestAfrica.com), the leading business and investment platform for African markets, and Absa Group, one of Africa's largest diversified financial services groups, are pleased to announce a strategic collaboration, aimed at supporting the development of business and investment on the continent, and the growth of Absa Group as a leading African retail, corporate and investment bank. The new alliance combines Absa Group's position as experts in providing a gateway to opportunities in Africa, with Invest Africa's well-established network, in order to promote trade and investment across the African continent. The collaboration will include a programme of initiatives such as events, podcasts and reports, focused on the growth of business and investment in Africa and the development of sustainable finance. As trusted on the ground partners and an African diversified bank of significant stature, with the global connectivity to deliver Africa, Absa Group's focus for the collaboration will centre on furthering local financial solutions in African markets, and growing the group's market position both across the Continent and globally. Karen Taylor, CEO of Invest Africa said, "The role of the financial services sector in driving economic development across Africa has never been more important than now. Read more...

Women Money changers in Djibouti Keeping the informal Economy Moving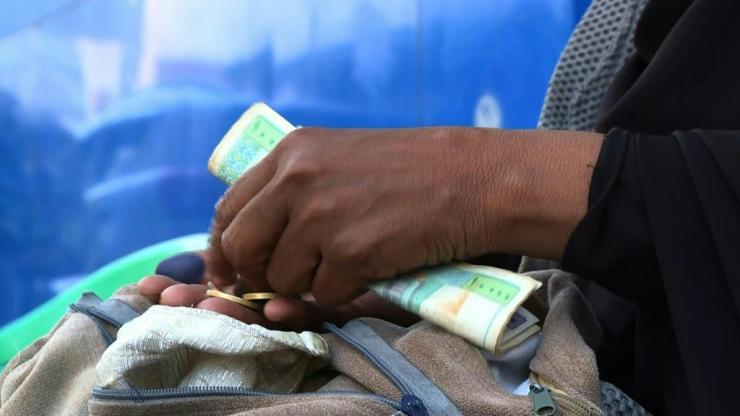 Women clutching handbags stashed with dollars, euros, Saudi riyal and Indian rupees in Djibouti are a common sight on the busy streets of this East African nation. These women help refugees from Yemen, foreign traders or Ethiopian truck drivers exchange forex. The money changers are keeping the informal economy going. Medina, who only gave her first name, estimated she held the equivalent of one million Djiboutian francs, or $5,600/ €4,700 in multiple currencies. "It's a decent job, it's better than being jobless. You work to earn a living for your children. When you sit here you have a cash flow, you don't need to beg from anyone, but working on your own", Medina told AFP. The informal sector drives around two-thirds of economic activity in Djibouti, according to the Djibouti Center for Studies and Research. Those engaged in the sector are mostly women. They see this as an honest way to earn a living. Read more...