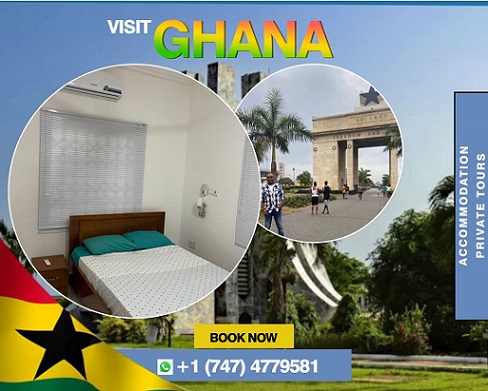 #Travel Friendly Airbnb and Guest House - Vacationing in #Accra and looking for an Airbnb to stay? We Got You! Vacation rentals in Greater Accra Region Whatsapp +1 747 4779581 @Charlesfrize This is important because it relates to #AburibotanicalGardens #Senchi #TravelTours #KakumNationalPark #KwameNkrumahMemorialPark #WliWaterfalls #ElminaCastle #VisitGhana #AccraAccommodation #Africandiaspora
African Americans Flocking to Ghana
Black Americans Reconnect with roots in Emotional Trips to Ghana's 'Door of No Return'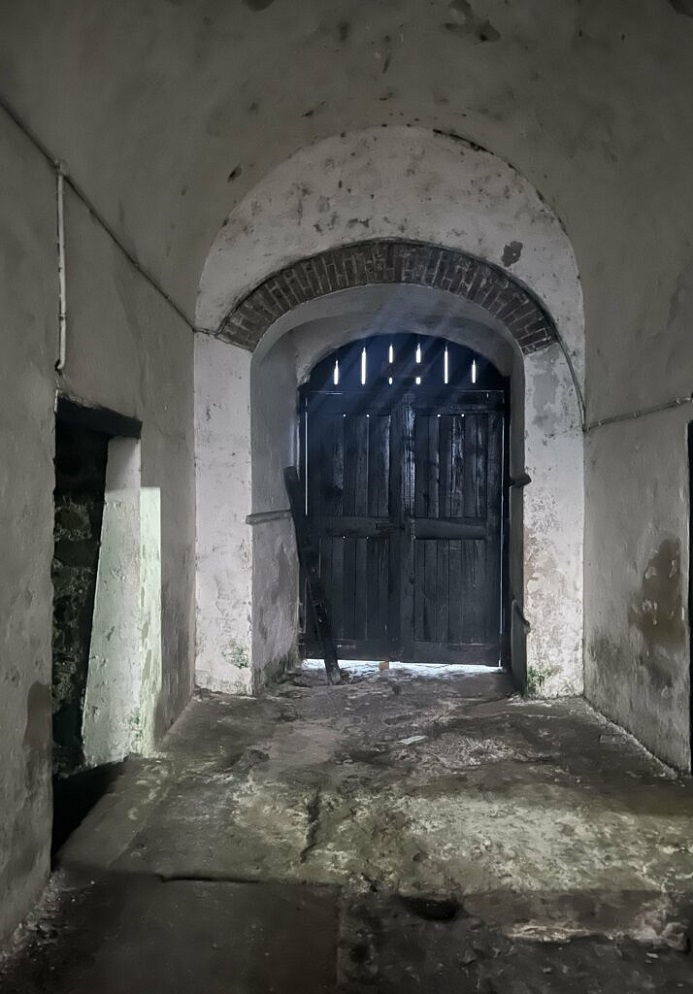 With its vibrant cultural scene and historically significant sites, the West African nation of Ghana has become a popular destination for African Americans seeking to connect with their roots. Promoted by the Ghanaian government's 'Beyond The Return' campaign - a decade dedicated to the African Renaissance (2020-2030), the movement of African Americans flocking to Ghana for a visit is gaining momentum each year.
Accra, the sprawling capital of Ghana, offers a diverse range of accommodations to suit all budgets and tastes. Luxury seekers may prefer the Labadi Beach Hotel, which features stunning views of the Gulf of Guinea. For a unique cultural immersion, Afro Roots Villa offers visitors the chance to stay in a traditional Ghanaian compound house in the bustling neighborhood of Osu.
The Kwame Nkrumah Mausoleum, a beacon of peace modeled as an upside-down Akan sword, houses the mortal remains of Kwame Nkrumah and his wife, Fathia Nkrumah.
The city of Accra offers a smorgasbord of historical and cultural attractions. The Kwame Nkrumah Mausoleum provides a glimpse into Ghana's struggle for independence and its first president. The Mausoleum of W.E.B Du Bois pays homage to the pan-Africanist who spent his last years in Ghana.
Ghana's markets are also a must-see, especially the vibrant Makola Market in Accra. It's essentially the heart of the city since it houses hundreds of stalls selling everything from traditional fabrics and street food to touristy curios and colorful beads. Music lovers should not miss the opportunity to attend a few of Ghana's music festivals. Afrochella, held annually in Accra, is one such event that celebrates Africa's diverse culture, from art and fashion to food and music.
Culinary enthusiasts will also appreciate Ghanaian cuisine, with dishes such as jollof rice, waakye, kenkey, banku, and a myriad of other delicacies offering an appetizing exploration of Ghanaian food culture.
One of the most impactful experiences any visitor to Ghana can have is a visit to Elmina and Cape Coast Castles. As former slave-holding forts, these locations provide tangible connections between African Americans and their African ancestors.
Cape Coast Castle is one of about forty "slave castles", or large commercial forts, built on the Gold Coast of West Africa by European traders. It was originally a Portuguese "feitoria" or trading post, established in 1555, which they named Cabo Corso
The Cape Coast Castle, a former slave-holding place, remains a significant tourist attraction. Visitors can walk through the "Door of No Return," the last point of departure for many Africans transported as slaves to the Americas.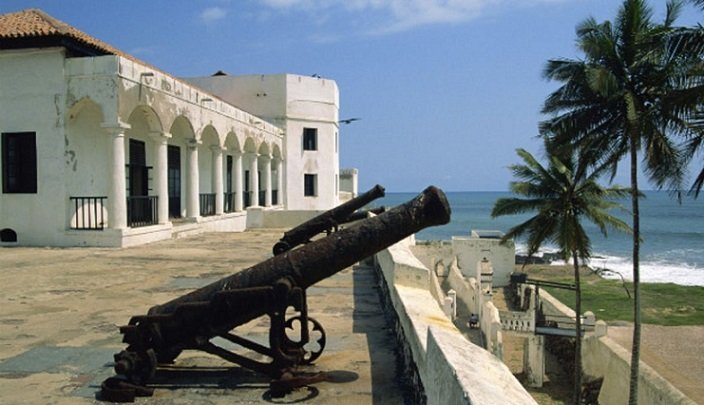 Elmina Castle was erected by the Portuguese in 1482 as Castelo de São Jorge da Mina, also known as Castelo da Mina or simply Mina, in present-day Elmina, Ghana, formerly the Gold Coast. It was the first trading post built on the Gulf of Guinea, and the oldest European building in existence south of the Sahara
In Elmina, the oldest European building south of the Sahara, Elmina Castle is a stark reminder of the human toll of European colonization and the Atlantic slave trade.
Tours of these historical sites are often led by locals with ties to the diaspora or personal experiences of living in the United States. This connection facilitates a deeper understanding and camaraderie between African Americans and Ghanaians.
After exploring the cities, visitors can head to Kakum National Park, a tropical rainforest in the central region of Ghana. It's a haven for nature lovers and adventure seekers, with the chance to spot elephants, monkeys, and other wildlife while walking along the park's famous rope bridges.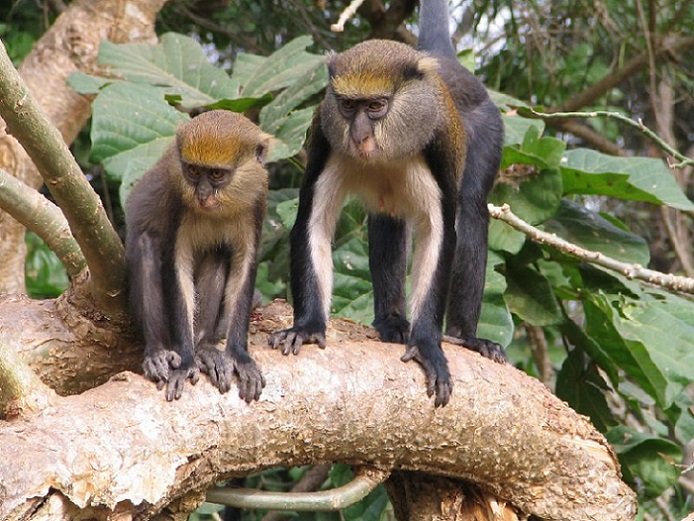 Additionally, efforts have been made to accommodate African Americans' needs and comforts, with numerous tours and accommodations available that cater specifically to this demographic.
Tours organized by companies like FrizeMedia, The Adinkra Group and Sun Seekers Tours offer a customized travel experience tailored to the unique needs of the African diaspora. They provide cultural immersions, history lessons, and connections to local communities, enhancing the sense of cultural reconnection for the African American visitors.
While in Ghana, travelers also have the unique opportunity to engage with local art and fashion communities. Artists' Alliance Gallery in Accra houses three expansive floors of art by Ghana's top artists. Osu's Oxford Street offers a mix of global fashion brands and independent boutiques where you can shop for Afrocentric clothing.
Visitors interested in the culinary arts can partake in local cooking classes. Companies such as the Ghana Food Network offer hands-on cooking demonstrations and classes highlighting traditional Ghanaian dishes.
The Historical Significance of the Manhyia Palace Museum. The Manhyia Palace Museum stands as a symbol of the rich history and culture of the Ashanti Kingdom. In the early 20th century, this grand palace served as the royal residence of King Prempeh II, marking it as an epicenter of power and tradition.
A visit to the Ashanti region's capital, Kumasi, is worthwhile to explore the Manhyia Palace Museum and the largest open-air market in West Africa, the Kejetia Market. It's also a fantastic place to purchase kente cloth, a clear signifier of Ghanaian culture known worldwide.
Ghana's warm climate varies little throughout the year, making it a good all-year-round destination. However, for those looking for the best weather, it's most pleasant between August and December.
Ultimately, the experience of traveling to Ghana is a transformative one. African Americans visiting Ghana will find a profound cultural connection, fascinating historical sites, engaging music festivals, and welcoming locals, contributing to a memorable visit. The beyond the return initiative ensures that the interest among Africans in the diaspora is sustained and that Ghana continues to carve a significant place in the heart of every visitor, thereby fostering unity, cultural exchange, and understanding.
Browse All Our Informative Topics