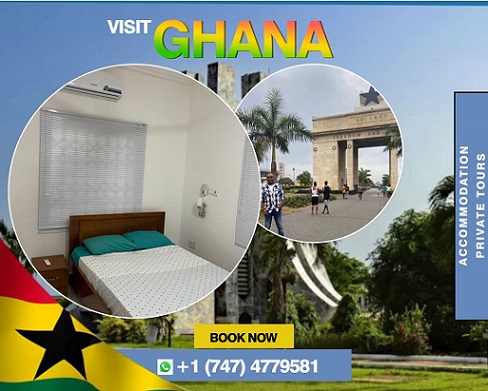 #Travel Friendly Airbnb and Guest House - Vacationing in #Accra and looking for an Airbnb to stay? We Got You! Vacation rentals in Greater Accra Region Whatsapp +1 747 4779581 @Charlesfrize This is important because it relates to #AburibotanicalGardens #Senchi #TravelTours #KakumNationalPark #KwameNkrumahMemorialPark #WliWaterfalls #ElminaCastle #VisitGhana #AccraAccommodation #Africandiaspora
Kafui Dey Group
Author Publisher
Broadcaster Corporate Emcee Marketing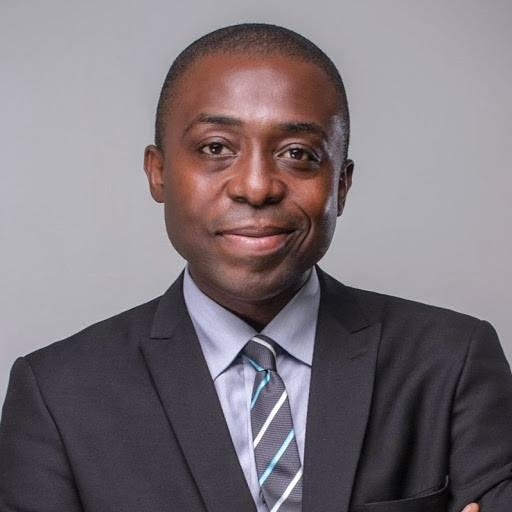 Author & Publisher Kafui Dey gave up a 17-year sales career to chart a new path as Ghana's first full-time Corporate Master of Ceremonies. To date he has emceed over 300 events ranging from conferences, product launches, awards ceremonies, diplomatic functions and book launches. A frequent seminar speaker, Kafui Dey was until recently the host of GH Today, the award-winning breakfast show on GHOne TV in Ghana. He also writes a weekly column for Business & Financial times.
6 Useful Tips To Overcome Your Fear of Public Speaking
How To Practice Public Speaking On Your Own (1)
How can you practice your public speaking skills on your own? Here is one thing to remember - speak only about what you know. Leave the rest for other people. It's that easy. The following subjects are areas where you can take advantage of speaking only about what you know.
Your achievements
Your achievements are unique to you alone. Only you can fully describe the process of reaching your goals and the successes you have chalked. What are you proud of? Leading your team to execute a tough project in spite of the odds? Finding a way to manage a difficult boss? I guarantee that even with zero public speaking experience, you can stand in front of an audience and speak for five minutes about achievements you are proud of.
Your education and training
Your educational background and training are areas you can speak knowledgably about even with no public speaking experience. Did you pursue your master's degree twenty years after obtaining your first degree? Did you train as a doctor AND a lawyer? Even if your academic and professional training is not so exotic, you will definitely be able to speak about your educational experience without groping for words because it is unique to you.
Family
Your family background has rich material you can use to practice speaking in public. Were you brought up by a strict stepmother? Did you experience growing up in different parts of the country? Were you an only child? Think back to...please read more
4 Steps To Take To Speak In Public Without Fear
The key to beating your fear of public speaking can be summarized in 4 steps: knowing what to say, knowing how you want people to react, familiarizing yourself with where you will speak and knowing your audience
Up until now, everything has been fine. You have made it to the stage in one piece. You stand in front of the lectern. You look out into the sea of expectant faces. This is your audience. You start to shake and shiver. Your heart skips a couple of beats. Your legs are threatening to disown you with immediate effect. You feel a cool bead of sweat form at the back of your neck. You are scared. You ask yourself, "Why am I here at all? Do I really want to speak to these people?" You feel like doing only one thing. Running away fast.
Congratulations! You have just experienced stage fright. And the good thing is that you did not die. You lived to tell the story. Will it comfort you to know that all speakers have at some point in time had a problem with stage fright? Some have even been known to pass out in anticipation of facing a room full of strangers and addressing them. So you are not alone. Here is how you can deal with stage fright.
Know the Topic
It will make you confident and confidence drives away fear which is...please read more
How To Apologize Professionally
It is one of the most uncomfortable things you can do as a professional speaker. You call a client at the last minute to say you can no longer do the job you had agreed on because of a double booking. A double booking comes about when you mistakenly book two jobs on the same date and time. Unless you can manage to be in two places at the same time, it is impossible for you to execute both jobs. You will have to disappoint someone. How do you go about it and still maintain your credibility? How do you say sorry in a professional way?
Last week, I was guilty of only my second case of double booking in the past five years. During a meeting last Friday night with a client who had engaged my services months ago, I took out my phone to confirm the date of the event. To my horror, I realized that a fortnight ago, I had booked another client for an event to be held on the same date and at the same time. Immediately I knew that I would have to use the 'first come, first served' principle and go with the one I had agreed with earlier. That was the easy bit. How to break the bad news to the affected party was what I began to dread. How would you go about...please read more
BIZTRENDS TV SHOW - ONE ON ONE DISCUSSION WITH KAFUI DEY ON GHONE TV
3 Powerful Tips for Effective Public Speaking
Today I will share a method which will transform your public speaking. All you have to remember are three words which begin with the letter P. Are you ready to find out how they can help you deliver a powerful speech every time?
Passion
Public speaking guru Kenneth McFarland taught a unique method. According to him, speaking in public is not about standing in a prescribed manner, positioning your hands in a certain way or remembering all kinds of do's and don'ts. The most important ingredient is your passion, your enthusiasm and your excitement about your speech topic. You must be highly interested in your subject. Once you are sufficiently fired up about what you want to say, you will transmit that energy to your audience.
Sadly, the opposite is also true. If you are not motivated to speak on a topic, your audience will pick up on that feeling and reflect it back to you by showing their lack of interest in you and your speech. Don't let that happen.
Only accept to speak on subjects about which you feel strongly. Examine yourself. What issues arouse your most powerful emotions? What are the issues you are drawn to? Those are the things that you are passionate about. Decide to focus on those subjects and speak only about them. In time, and with passion, you will develop into a commanding speaker.
Preparation
You have identified what you are passionate about. Good. You are now ready for the second P which stands for Preparation. Preparation involves researching your topic and illustrating your points effectively.
Let's say the topic of leadership is what...please read more
How to Introduce a Guest Speaker to an Audience
Here are two examples of how to introduce a speaker and make everybody sit up waiting expectantly for the speech. The first comes from a wedding reception. The second is from the opening ceremony of a conference.

Wedding speaker introduction "She must be the bride's sister." That was my immediate impression when I was introduced to her after the service. And then I found out that she's more than a sister to the new missus. Through the years, she's become a friend and a confidante. Tonight she has a few words of praise and appreciation to share about the lovely woman whose marriage we've witnessed. Ladies and gentlemen, let's put our hands together to show some love for the graceful and beautiful...mother of the bride!"
Conference speaker introduction "There are only two Ghanaian professors who've ever been inducted into global Halls of Fame in their respective professions. One is our very own professor and former world boxing champion Azumah 'Zoom Zoom' Nelson. The other is our next speaker. Our speaker is a scientist and engineer. He's played a pioneering role in introducing and developing the Internet
Acceptance Speech: Appointment as Goodwill Ambassador, Accra Psychiatric Hospital
In April 2017 I accepted to be the Goodwill Ambassador for Accra Psychiatric Hospital. During the unveiling ceremony I planned my acceptance speech using the following principles:
Define your role - I found synonyms for 'goodwill' and 'ambassador' and used them to illustrate what my role would entail (see words in bold type)
Tell stories - I told two stories (see portions of the speech in italics)
Keep it short - The whole speech lasted four minutes eighteen seconds
Below is the transcript of the speech.
Twenty years ago, I visited this facility for the very first time. A friend of mine was working here. He had just graduated from medical school and he had invited me to come over. While we were in one of the wards, the open wards for men, somebody called me by my nickname. I was wondering who was around and I turned and looked at the gentleman. I was so shocked because the person who called me was one of the most brilliant of my friends in secondary school at Achimota, 6th form. He had ended up in the psychiatric ward. He was trying to convince the nurses that he knew me and they said "Where will you know this man from?" That was my first visit here. Of course everybody knows somebody who has spent some time here. You may not be willing to admit that you have a family member who has spent some time here or you know somebody close but it's happened and it continues to...please read more
My First Commencement Speech: The Importance of Ice
Graduates, distinguished guests, ladies and gentlemen: it is my pleasure to be here. This is the first time I have been invited to be the guest speaker at a graduation event. I want to thank Multimedia Institute of Ghana for giving me that honor. Please give them a round of applause. Now, my speech will be very short. If you think of ice, you will always remember this speech. How do you spell ice? I-C-E. Now ice is cool but my speech will talk about different aspects of ice. I in my speech stands for inspire, C stands for change and E stands for education. So, inspire, change, educate.
For young people who have completed an academic program, they normally say: "I have finished!" They think that is the end of everything. I want to tell you that this is the beginning of a new stage. You have closed one door and you are entering into a new place.
I is for INSPIRATION
Let us start with I – to inspire. To inspire means to breathe in. To inspire also means to fill somebody with the ability to do something. When you say "Ama is my inspiration, Ama inspires me as an MC", she fills you with the desire to be like her. If your father...please read more
Once in a while, you may be called upon to be the Master of Ceremonies at a funeral reception. How do you approach your duties at this kind of social event? What kind of tone do you need to adopt? Is humor appropriate when you are the MC at a funeral?
On The Day
Dress appropriately, in mourning colors, and attend the funeral service. Although you could perform your duties at the reception without attending the service, it is a good idea to go. You will get a sense of how the deceased is being mourned. More importantly you will also be able to gauge the mood of the audience and match it during the reception. Some funerals can have an almost relaxed atmosphere, especially if the deceased lived to a ripe old age and died peacefully. Others can be very somber and such a mood will inform your style of delivery and even your...please read more
What's private, intimate and restricted to relatives and friends? 
A birthday party.
When you are engaged to be the MC for such an occasion, you may be tempted to under-prepare. But that would be a mistake. Take a party as seriously as you would a conference. Remember, you're there to do an excellent job. Here's what to do so you don't mess up.
Before The Day...
Have a meeting with the organizers. That could mean a telephone conversation, WhatsApp messages, email exchanges or a face-to-face encounter. Ask lots of questions like the following:
How many guests have been invited?
What's the entertainment (Band? DJ? Comedian?)
Is there a dress code? (All white?)
How long is the event expected to last?
Answers to these and other questions will give you a flavor of what is being planned. Go on to ask for a draft program of the event. You may encounter some...please read more 
Kafui Dey Hosting Who Wants To Be Rich - George On The Hotseat-Season3 Episode27
10 Useful Techniques For Public Speaking
1. I GAVE A TERRIBLE SPEECH LAST WEEK. AM I A FAILURE?
No you are not. Just because you flopped at a public speaking event does not mean you are a failure. Success or failure at anything both depend largely on your efforts at learning the principles and practicing them often. Some people are better at communicating with audiences but anyone can learn the techniques to become an effective public speaker. If you bomb one speech, analyze what went wrong and look ahead to the next opportunity.
2. THEY SAY IF YOU DREAM IT, YOU CAN ACHIEVE IT. DOES THIS WORK FOR PUBLIC SPEAKING?
Top athletes perform in their minds all the time before getting down to business. They visualize themselves running perfect races, scoring perfect free kicks and serving perfect aces. You can borrow their techniques and adapt them to your public speaking. See yourself approaching the podium with confidence and delivering a gripping talk of great value. Imagine the audience smiling in appreciation. Do it often anytime...please read more
Springboard - Going Global by Kafui Dey
How To Beat Your Fear Of Public Speaking
Do you fear speaking in public? What thoughts and doubts run through your head when you are asked to make a speech? These are some of the common ones I have heard:
"But am I even qualified at all to speak?"
"But I'm not a trained speaker!"
"But I'm scared! What if they boo me off the stage?"
"But I'm not confident enough."
"But what if I run out of things to say?"
"But I'm too shy."
These are all valid concerns. When I asked new students at a public speaking class whether they thought these problems could be overcome, they were emphatic. "No!"
Do you feel the same way too? Let's take these doubts and fears and...please read more
Acceptance Speech by Kafui Dey, Goodwill Ambassador for Accra Psychiatric Hospital
Public Speaking: 9 Ways To Make A Great Living
Have you ever wondered whether you could make a great living from your skill in public speaking? Here are 9 answers to that question.
Moderator
At any forum, a moderator is required to be the link between the audience and the people on the dais who are speaking about a specific issue. The moderator sets the agenda, conducts the conversation with the experts and then invites the audience to participate with their questions and contributions. To be an effective moderator, know the issues and study the art of asking probing questions. Be prepared to contribute the first two or so questions when the time comes for audience participation so there are no awkward silences during the event. Looking for work as a moderator? Monitor the press for announcements about conferences and develop good relations with venue...please read more