We invite you to experience the distinctive style of Alisa Hotels Accra conference rooms and facilities designed to accommodate small to large events with a state of the art array of technology and catering services to make your event a total success.


What Is An Ebook

Cheap Ebooks
What is an ebook? An e-book is short for electronic book.It is also known as a digital book. An e-book,is simply "an electronic version of a printed book which can be read on a PC or a hand-held device which has been designed specifically for this purpose in mind". E-books are typically read on dedicated hardware devices commonly known as e-Readers or e-book devices. As technology makes great strides,it is possible to find some cell phones that can also be used,especially to read documents in pdf format. Ebooks are very comparable to standard tangible books in the sense that they are rich in content. Ebooks are a massive resource for information.Whatever you can place in a real book, you can also put in an ebook. If you have a website about Italian cities,why not write a guide on discovering Italian cities on a budget. If your site is about needlework,you could write a beginners web tutorial.
An ebook basically is a packaged offline website that allows authors a huge amount of flexibility in presentation of content. Ebooks can be downloaded from your website and stored and read offline at your owm leisure.ebooks normally come with user friendly navigation tools with the purpose of helping the reader skip onto any page or search for any keyword in the book. eBooks can be totally interactive with the net and can also contain links,embedded videos,audio,animation,forms and more. Hyperlinks and internal search engines enhance navigation,giving the reader opportunities to locate items of interest quickly and without great difficulty. eBooks blend the functionality and purpose of physical books along with multifaceted software. eBooks are definitely here to stay and will play a crucial role in internet marketing over the subsequent years,regardless of what product or service is offered by a company. How can your business benefit from the eBook revolution?
Great benefits of publishing your own ebook eBooks offer fantastic advantages to the internet marketer.An excellent concept for an eBook can literally explode your revenue. The greatest phenomenon regarding publishing your very own eBook is that,you can earn quite a steady income by selling the eBook. You also have the advantage of being able to promote and market all your other products through the same eBook. The main reason why anyone will publish and promote their own eBook is to make money. eBooks that are focused and informative sell quite well. You will always find people to buy your ebook as long as your subject matter has a market the eBook's subject has a market. The chief benefits of selling eBooks is that virtually any person lacking any sort of previous experience could create a book,and with the correct marketing strategies,build an enormous customer base. The crucial point is to build credibility with your eBooks. Once this is achieved, it would then be straight forward to make new as well as follow up sales. ebooks can very much lead to a host of opportunities for your business. eBooks furthermore function as great marketing tools.Ebooks can also be used to draw customers for your other products or services.
Getting published is easier Generally,the cost involved in traditional publishing are prohibitive and publishers tend to be exceptionally selective. The percentage therefore of authors that eventually succeed in getting their work published is really low. Electronic publishing has done away with much of the gamble and overheads that is attached to print publishing. The conclusion being a greater percentage of would be authors are straight away getting published.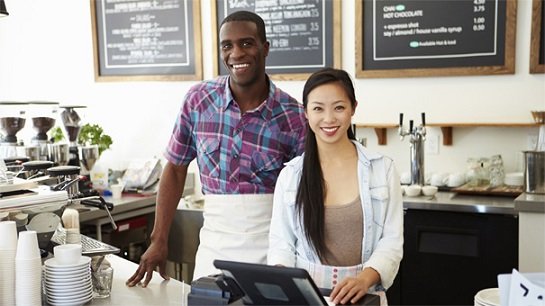 We Are Helping 1000 Businesses Amplify Their Online Presence
Low cost...Lofty Margins The costs of electronic publishing are significantly low,for that simple reason, an author can expect to receive a higher percentage of the earnings that is derived from the sale of an eBook. As a matter of fact,should an author decide to pay for the creation of their eBook up front and promote the work themselves,they get to keep all the revenue. The incredible thing is that,eBooks essentially have a profit margin of almost 100%. This is enormous. This is helped by the simple fact that eBooks do away with shipping and inventory costs. It is very simple for you to bring up to date the same eBook for years and receive proceeds out of it. The cost for revising an eBook is very negligible. Furthermore,creating an eBook does not really command any technical knowledge. Virtually anyone can create and promote it.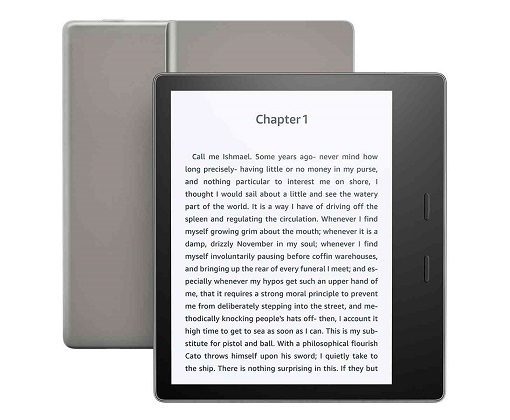 Third party publishers The authors who choose to opt for third party publishing are granted far greater scope for dialogue regarding the contract involving the third party and themselves. Aspects such as electronic publishing and print rights,duration of contract, royalties,design input, advertising, marketing and distribution,are negotiated to the mutual benefit of all parties.
An eBook can be finished and published fast Regarding an accepted conventional manuscripts,It can take anything up to two years to go to print and reach bookstores with a conventional publisher. eBooks on the other hand can be published swiftly and up for sale within a few weeks. Self publishers can be selling their ebook within weeks.
Marketing and advertising There are a great many opportunities open to advertise and market your e-book. The internet has literally opened hundreds of doors to previously unpublished authors. You can now tap into the enormous world wide marketplace via the internet. The great news is that,you will at all times have the exclusive rights to promote your e-book and people can only purchase it from you. On the other hand,you may perhaps enter an agreement with an alternative publisher regarding distribution of your ebook. It is also very easy to set up an affiliate marketing for your ebook.
Ebooks As A Marketing Strategies. Ebooks are part of the innovative medium of the internet. They are an entirely new channel for marketing,sharing information, ideas,techniques,and expert know how. The sheer number of people accessing the Internet grows by huge numbers,causing the exposure of your ebook to multiply. It's pretty obvious why electronic self-publishing has taken off in a spectacular fashion. We all know books in print have their own special qualities and merits,and the humanity would be diminished by their desertion. Having said that, let's take a look at what makes ebooks so valuable and so exceptional. Ebooks clearly have certain abilities and qualities that other mediums do not have.

For instance, ebooks are reasonably easy to produce,and their production cost is inexpensive. Think about it for a moment: you don't really need a publisher, an agent,a printing press,offset film,ink,paper,or even a distributor. You just need a great idea,the capability to write it or hire a writer,and the appropriate software. Furthermore, ebooks are easily and rapidly circulated online. They are also easily updated and they definitely do not require a second print run. All you need is to go into your original creation and modify the text or graphics. Because of this flexibility,ebooks can change and grow as fast as you can type. Ebooks are also instantaneously obtainable. There is no need to go to a bookstore or search through endless titles at an online bookstore. All you have to do is download it from a website,and presto!It's on your computer, ready to be read.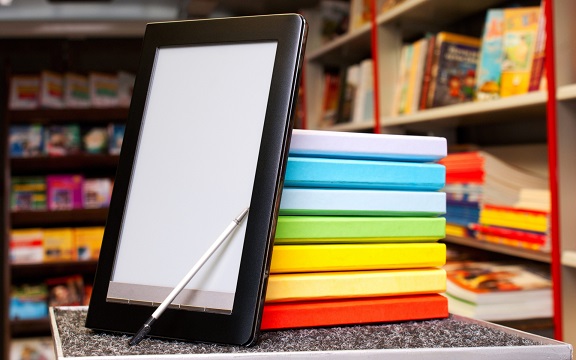 Ebooks are interactive. This is definitely one of the most unique and specific qualities that ebooks offer. You can add surveys that need to be filled out,order forms for customers to purchase your products or goods,sound and video that draw your reader into the virtual world of your ebook,or even direct links to relevant sites that will expand your ebook outward. The capability is virtually boundless.Ebooks have a particular kind of permanence that other mediums do not possess. Ebooks remain on your computer for as long as your choose, and they can be read and reread whenever you desire. They can even be printed out and stored on the shelves of your traditional home library. Another wonderful quality is that ebooks have no barriers in terms of publishing.
What is eliminated,is the endless process of submitting your manuscript over and over again,and then once you land an agent,having the agent submit your manuscript over and over again. You do not need to shell out thousands of dollars for printing a self-published book. All ebooks require is a writer and appropriate software. Map out your market, write your book, post it on your website, and with the right business savvy, your audience will come to you. Finally,you have creative control over your ebook.You don't have to compromise with an editor or the publishing trends of the time. You don't have to quibble with a designer or wait for copy edited galleys to arrive by snail mail. You are in complete control of the design and the text.
How to Use ebooks for Marketing and Promotion There are numerous ways to use ebooks to promote your business and drive quality traffic to your website. Once posted on your website,you can turn them into a daily course,which brings your customer back to read the next chapter. You can use them as a free gift for making a purchase or for filling out a survey. Simply put your ebook on a disc,and you will have an innovative brochure. Leave your competition dead in the water by inserting the disc into your sales packages. The most effective marketing products are those that are unique. Copyright your ebook, and immediately,you have a powerful tool that you, and you alone, can offer to the public.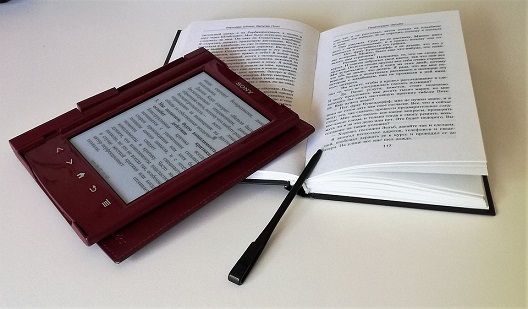 People will have to visit your site to acquire your ebook,which increases the flow of quality traffic and the potential of sales and affiliate contacts. It is crucial that you keep your ebook current.Update it frequently as the market and trends change. Add new advice and techniques to show your prospects how your goods or services can enrich their lives.
By constantly keeping abreast of new trends and techniques,you can continue to see profits from your ebook for years after your original creation. Another exceptional advantage of ebooks is that you can test their marketing potential without putting out hardly any cash at all. It is even possible to produce an ebook one copy at a time,each time you receive an order,eliminating the need for storage and inventory. This method, you can gauge the sale-ability of your ebook,and make adjustments as necessary until the orders start pouring in.
Ebooks allow you to gain knowledge about your market, customer habits and motivation over a length of time,without risking your precious financial resources. They also provide you with an invaluable way to gather marketing information,which you can use in many different facets of your business. Use your ebook to discover what the specific goals and problems are in your specific industry. Then figure out how to solve these problems,and publish an ebook with this invaluable information.
This will increase the value of your business,upgrade your reputation,and get you known as an expert in your field. It is easy to extend the value of single ebook by breaking the book down into chapters for a serial course, into special reports available on your website,or into audio or visual tapes. Ebooks can be broken down into several different promotional resources by excerpting some of the articles and using them to promote your product and service. Another good idea will be for you to include a catalog in your ebook to promote all the products or services you sell. You can also include a thank-you note for reading your book and an invitation to download a trial version of your product.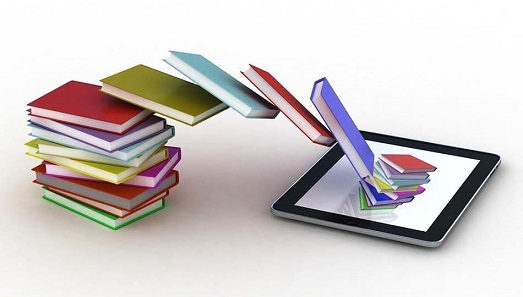 Another great idea for you will be to include a form for your audience to contact you for additional information or with questions,thus building your business relationships and your mailing list. Using ebooks in this way helps to cut the cost of individually producing separate promotional resources. You will find it valuable to use a single ebook to attract new prospects and to sell new products to your existing customers. No other medium has this kind of flexibility and ability for expansion. Think of your ebook like a spider spinning a beautiful and intricate web. Now go and create that web,and see how many customers and prospects you can catch!
Boosting The Sales Of Your Internet Marketing Ebook Or Any Ebook
InternetBusinessIdeas-Viralmarketing Homepage